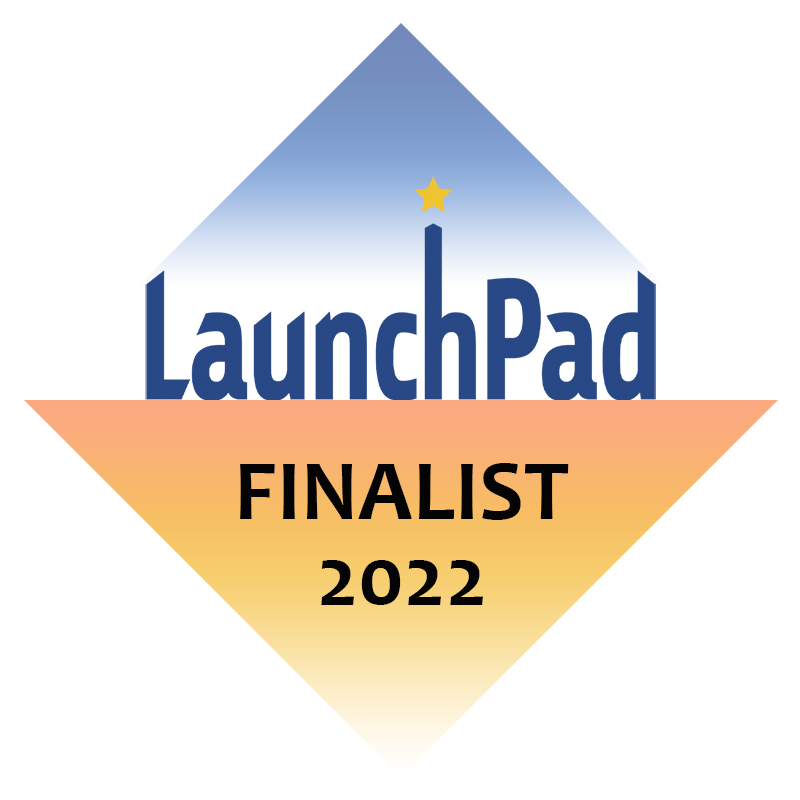 Worddio
Data Scientist: Kiril Genov
Primary Audience: Government/Adult Ed., Graduate, Undergrad, Community College, High School
Worddio is a vocabulary and pronunciation app, targeted primarily for non-native English-speakers (EFL). Our audio flashcards provide users with a quick and effective means to improve their use of the English language. With more than 270,000 words in 34 languages, Worddio is the ideal companion for those who wish to grow and enrich their use of the English language. Our target users include professionals, students, and sector-specific workers seeking to improve their communication abilities for work or leisure. Worddio is also a great solution for native English-speakers who are studying foreign languages and need to improve vocabulary and pronunciation. Our app is mobile-native and hands-free (no swiping or clicking) so users can learn on-the-go.
LaunchPad Questions
During the LaunchPad, the audience had an opportunity to ask questions about the products. The Tech Center shared those questions with the entrepreneurs and here are the responses. 
How do you account for the fact that native speakers can pronounce things in different ways, or various dialects/varieties of the same language?
We try to stick to the official languages. Dialects are something beautiful and we consider adding such vocabulary sets in the future.
How does adding background music help the users?
There is a lot of research about background music potentially benefiting learning outcomes. In a way, that is being able to set your mind to the appropriate "waves" to be able to effectively store information in your long-term memory. Of course, listening to music is not something everyone would like to do while learning, but we like experimentation and released the background music functionality a couple of months back. We already got a lot of positive feedback from our customers.
How would you describe your most satisfied user – what do they gain by using Worddio?
Our most satisfied users already have a basis for the language learned. They want to improve their language skills to advance in their studies or career. They know that regular practice and dedication pay off and with Worddio they get what they want – a streamlined process and effective learning.
Does Worddio focus on recall of individual words, or are words also used in context?
Currently, we offer individual words and phrases in the app. The new premium content with advanced flashcards that is to be released later in Spring '22 will include words or phrases along with their definitions and real-life examples. Thus, vocabulary building will be reinforced through appropriate contextual representation. We have also planned to include other types of context later this year – audio stories and short dialogues.
Can you create custom flashcard packs for different purposes? For example, for specific topics?
Yes. Our platform allows easy uploading of new content. If you don't have your content ready, but rather have an idea – just pass it to our content management team and they will take care of the rest. Custom packs can also be created for particular textbooks or specific courses.
How fast can a beginner reach an intermediate level, on average?
It very much depends on the dedication and learning style of the individual. Our most active users cover a lot of material and progress quickly – for example in about 2 months.
Can you choose multiple target languages to study at the same time?
Worddio's current functionality allows learning only one combination of languages. You can choose another combination, but learning multiple languages can't be simultaneous. However, with our new functionality coming up later in Spring 2022, our users will be able to add advanced flashcards in different languages to their library. Custom content can also be uploaded in multiple languages.
How far along are you into validating and implanting your artificial intelligence algorithm?
We do have prototype machine learning models trained to predict specific events. They are not in production environment, but are being monitored. It is part of our roadmap for the personalization of the app.
How long does an average user spend a day in the app?
Our top users grow their vocabulary for more than an hour per day in Worddio. On average, Worddio's customers spend about 20 minutes in the app.
From where do you source your content?
Worddio is proud to have a great content management team that is responsible for creating our advanced flashcards on various topics and levels.
Contact Information
TECH CENTER
1890 East West Road
Moore Hall 256
Honolulu, HI 96822
(808) 956-5121
tech.center@hawaii.edu
The Language Flagship Technology Innovation Center is funded under a grant from the Institute of International Education (IIE), acting as the administrative agent of the Defense Language and National Security Education Office (DLNSEO) for The Language Flagship. One should not assume endorsement by the Federal Government. Project P.I.: Dr. Julio C. Rodriguez