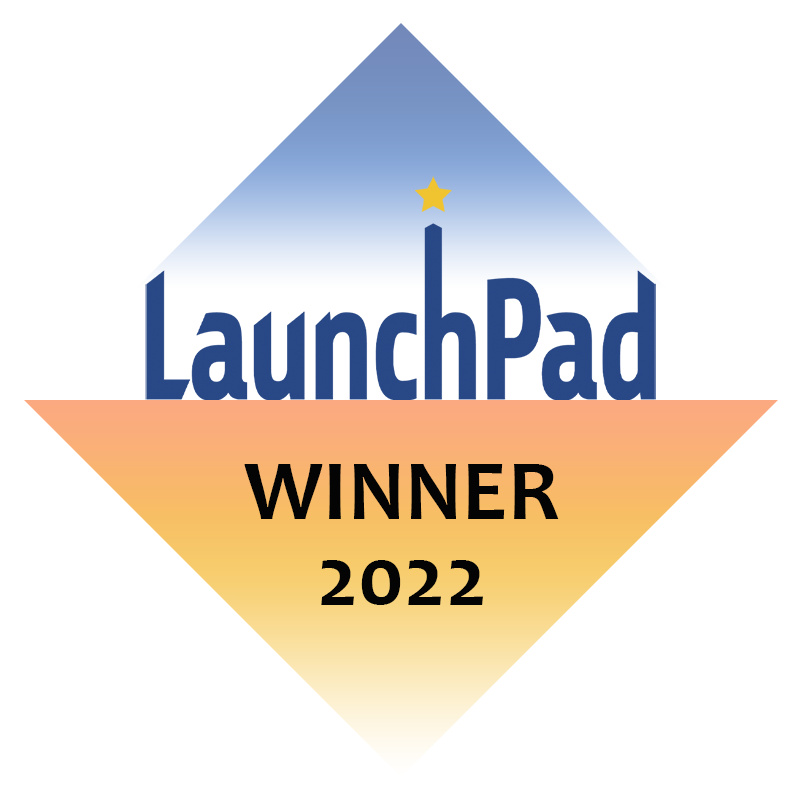 Lirica
CEO: Paul Custance
Primary Audience: Government/Adult Ed.
Lirica is a mobile application that teaches all the building blocks of the language through amazing music. The app intelligently matches up core language components with the lyrics of different pieces of popular music, fitting them to your difficulty level, so that you can succeed whether you're an absolute beginner or have a little more experience. With each song, listeners learn vocabulary, grammar, and listening comprehension in context, which is reinforced every time they listen to the song. Songs make language memorable. They are used in classrooms around the world to engage students and illuminate culture. Our mission is to place this powerful classroom learning interaction directly into the hands of people to learn anywhere, whenever they want.
LaunchPad Questions
During the LaunchPad, the audience had an opportunity to ask questions about the products. The Tech Center shared those questions with the entrepreneurs and here are the responses. 
Does Lirica include social interaction in the app around the content?
Currently the platform does not include any social features. However, this is something we are looking to add in the future.
Semantics in music varies greatly from semantics used in daily conversation. How does learning from Lirica translate to real world language application? How do you make sure learners become fluent speakers, not just singers?
Within the Lirica app, learners acquire and retain new vocabulary from songs as well as train their ears to their target language.
In addition, through a "discover more" section at the end of each song we take the learning a step further by teaching a grammatical theme from the song using examples from within the song and outside of the song. We believe that learning grammar in context to a song makes it more meaningful and therefore more memorable – this way we can make the learning translate to real world language application.
Also, every time a learner hears that song again they will be reminded of the vocabulary and grammar they learned, acting as a natural way to reinforce and embed learning over time.
This is how we can support learners on their journey to fluency – not just singing!
How do you handle teaching language levels higher than B1 through music?
We have two "modes" within the application, "learn" and "play"; "learn" acts as a learning progression through songs teaching learning objectives appropriate to an A1-B1 level. More advanced learners can go to "play", find songs they like and test their ear and vocabulary with the "challenge".
Over the coming months we will also be launching lessons which work for more advanced levels – these will be focused on comprehension, colloquial language and more advanced grammatical structures.
How do you take care of copyright issues regarding use of the songs?
We have a deal with Sony Music and select publishers.
How much funding have you received so far?
$850,000
Are there plans down the line to add songs in other languages, in particular Asian languages?
Yes, definitely! French is coming soon. Asian languages probably won't launch until next year, in 2023.
How do you choose genres and the specific tracks?
Based on the content we can license, we then select the most popular songs within multiple genres and/or those which are ideal for teaching a certain learning objective, e.g. a clear semantic theme of vocabulary (such as in the beach vocabulary in "Calma") or consistent use of a grammatical structure (such as in the present progressive in "El Perdon").
Can speakers of other languages use Lirica?
We currently support Spanish and German for English speakers, and English for Spanish, German and French speakers. We will be launching multiple language combinations in the future.
Contact Information
TECH CENTER
1890 East West Road
Moore Hall 256
Honolulu, HI 96822
tech.center@hawaii.edu
The Language Flagship Technology Innovation Center is funded under a grant from the Institute of International Education (IIE), acting as the administrative agent of the Defense Language and National Security Education Office (DLNSEO) for The Language Flagship. One should not assume endorsement by the Federal Government. Project P.I.: Dr. Julio C. Rodriguez