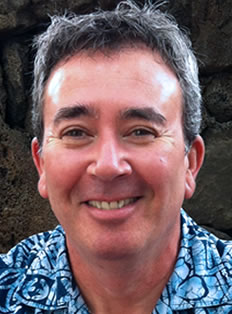 Julio C. Rodriguez
Director
Dr. Julio C Rodríguez is the Director of the Language Flagship Technology Innovation Center, Director of the Center for Language and Technology, and Director of the National Foreign Language Resource Center at the University of Hawai'i at Mānoa. He has a graduate degree in translation and interpretation, a MA in applied linguistics, and a PhD in curriculum and instructional technology specializing in the context of technology use and integration into language teacher education. Within the broad area of instructional technology, he is now primarily focused on faculty development programs, project-based language learning, materials development, online course design and improvement, and design-based research. He is currently involved in a national initiative to infuse project-based learning in the foreign language curriculum. Before coming to the University of Hawaii, he directed the curriculum development division for online courses at Iowa State University, where he lead and participated in several grant-funded materials development projects including an award-winning online course. Rodriguez has published and presented on instructional technology, project-based language learning, and design-based research, including a co-edited publication on design-based research in computer-assisted language learning.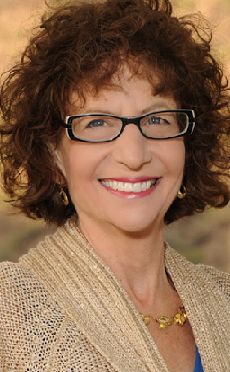 Madeline K. Spring
Associate Director
Dr. Spring is the Associate Director of the Language Flagship Technology Innovation Center, Professor of Chinese Language, and the founding Director of the Chinese Language Flagship Program at the University of Hawaiʻi at Mānoa (2014-2020). She earned her Ph.D. in Chinese Language and Literature at the University of Washington. Her research interests are divided between medieval Chinese literature (especially Six Dynasties to Tang prose and rhetoric) and current issues in Teaching Chinese as a Foreign Language (TCFL). In that area, her focus is on curricular design and implementation, content-based instruction, intercultural communicative competence, and assessment. She is the author of Making Connections: Improve Your Listening Comprehension in Chinese, which is now in its second edition. She has written numerous articles on various aspects of TCFL.
She is a frequent presenter on topics such as curricular development, assessment, teacher beliefs, adapting authentic materials, immersion Chinese, integrating technology in teaching advanced level Chinese reading, writing, intercultural communicative competence, and online communities. Spring has worked with others to define and disseminate information about The Language Flagship Programs, and has held leadership positions in the Chinese Flagship programs at the University of Oregon, Arizona State University, and the University of Hawaiʻi at Mānoa.
Angela Haeusler
Program Manager
Dr. Angela H. Haeusler is the Program Manager for The Language Flagship Technology Innovation Center. She holds a PhD in applied linguistics from the University of Hawaiʻi at Mānoa with a focus on multilingualism in language planning and policy. Angela has worked with local and national initiatives to foster a positive and equitable climate for world, heritage, and Indigenous language education. She applied her professional experience in journalism and public relations for several years to further the mission of the Hawaiʻi Language Roadmap, a federally funded effort to build a multilingual workforce for Hawaiʻi. Angela has taught courses on globalization, bilingual education, and language advocacy and activism, which earned her the University of Hawaiʻi's Frances Davis Award for Excellence in Undergraduate Teaching. She has been involved with the organization of recurring Tech Center events at the national level, among those are the LaunchPad and ConnecTalks in collaboration with the American Council on the Teaching of Foreign Languages (ACTFL) and the Flagship Hackathon.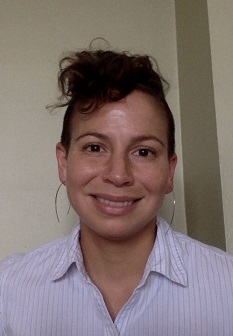 Suzanne Freynik
Learning Design Specialist
Dr. Suzanne Freynik earned her PhD in Second Language Acquisition from the University of Maryland, College Park in 2015. She has an MA in Linguistics from the University of South Carolina, and a BA in Spanish with a minor in Arabic from Florida State University. She has previously taught academic writing and culture courses in American University's English Language and Training Academy, served as a language program evaluation consultant for the Middle East Institute, worked as a research analyst at the Foreign Service Institute's School of Language Studies, and collaborated with research teams on technology-mediated language learning projects at University of Maryland's Center for Advanced Study of Language. Her research interests include the effects of proficiency and typological distance on second language sentence processing, task-based language teaching in distance- and blended-learning contexts, and leveraging technology to promote interaction in the language classroom.
Molly Godwin-Jones
Learning Design Specialist
Molly Godwin-Jones earned a BA in Russian Studies from the College of William and Mary, an MA in Russian Language and Literature form Boston College, and an MA in Slavic Languages and Literatures from the University of Kansas, where she also taught Russian language. In addition, she studied translation and interpretation at Pyatigorsk State University in southern Russia, where she taught English as a foreign language for four years. In her experience teaching both Russian and English, Molly enjoyed implementing technology projects, such as investigating ways to better learn vocabulary through online flashcard tools. Her current research interests include ways to incorporate digital humanities tools into the foreign language curriculum and investigating methods to improve students' spoken fluency.
Naiyi Xie Fincham
Faculty Specialist in Instructional Design
Dr. Naiyi Xie Fincham has an extensive background in designing, developing, implementing, and evaluating online world language courses for learners from diverse academic and professional backgrounds. Naiyi received her PhD in Educational Psychology and Educational Technology from Michigan State University (USA) and her MA in Educational Studies from the University of Warwick (UK). Her research interests lie at the intersection of Second Language Studies, Technology-Enhanced Language Learning, and instructional technologies and design. Specifically, her work focuses on task-based language teaching in online and blended environments, and utilizing the affordances of technology-enhanced learning environments to support language learners' metacognitive development. At the Tech Center, Naiyi serves as the lead for the Green Ideas simulation projects and the model blended learning course project, and also contributes to other ongoing blended learning initiatives at the center.
Richard Medina
Faculty Specialist in Human-Computer Interaction
As Assistant Faculty Specialist in Human-Computer Interaction, Richard focuses on online learning environments for language instruction and research. Richard was previously assistant professor of Computer Science in the Department of Computer and Mathematical Sciences at New Mexico Highlands University. During his time at NMHU, he was principal investigator on an S-STEM grant funded by the National Science Foundation and co-directed numerous graduate research projects in data science and cyber security. Prior to his tenure at NMHU, Richard worked as the IT Specialist at the Center for Language & Technology at the University at the University of Hawaiʻi at Mānoa. He has published extensively on the topic of technology mediated representational practices in computer supported collaborative learning settings. At the Tech Center, Richard serves as the lead for "Hack The Flagship" and as technology liaison for LaunchPad start-ups. He also contributes his expertise to adaptive and blended learning initiatives.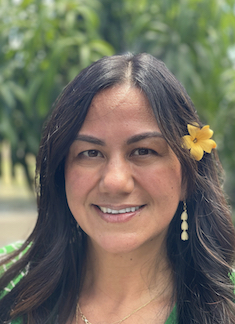 Rachel Mamiya Hernandez
Faculty Specialist in Language Technology
Rachel Mamiya Hernandez has extensive language teaching experience across a variety of contexts. She holds a BA in Latin American Studies from Barnard College, Columbia University, an MA in Second Language Studies with a concentration in Language Teaching, and a PhD in Learning Design and Technology both from the University of Hawai'i at Mānoa. Some of her interests include language acquisition and teaching, project-based language learning, online intercultural exchanges, social justice, and instructional design. From book publishing to podcasting, her projects have engaged learners of Spanish, Portuguese, and English through meaningful language use, connecting with local and global communities. Additionally, she has served on the Boards of the American Association of Teachers of Spanish and Portuguese (AATSP), the Southwest Conference on Language Teaching SWCOLT), the National Federation of Modern Language Teaching Associations (NFMLTA), and the Hawai'i Association of Language Teachers (HALT).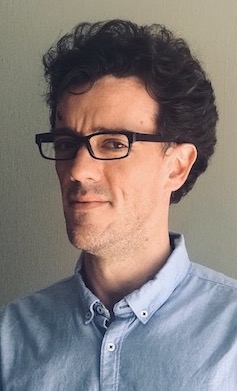 Aitor Arronte Alvarez
System Architecture & Programing
Aitor Arronte Alvarez, Information Technology Specialist, holds a PhD from the School of Telecommunications Engineering at Universidad Politécnica de Madrid. In his doctoral thesis he developed Deep Learning algorithms for the acoustic modeling of the human voice, obtaining state-of-the-art results in several tasks in Automatic Speech Recognition (language and speaker identification) and in Music Information Retrieval (singing style and singer recognition). He has worked on the computational modeling of prosodic typology for the identification of closely related languages, speech emotion recognition, spoken dialogue understanding, and the modeling of singing styles in the musics of the world.
At the Tech Center he is responsible for the development of the various software platforms that constitute the center's technology ecosystem.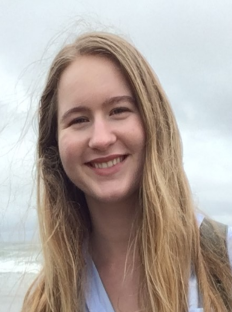 Margaret Asperheim
Graduate Assistant - Learning Design
Margaret Asperheim is a first year MA student in the Linguistics department at the University of Hawai'i at Mānoa, and holds a BA in Linguistics from the University of California, Berkeley. Her research interests center around language documentation and conservation, with a particular focus in the ways languages express tense, aspect, mood, and negation. At Berkeley, she assembled language learning resources for the California Language Archive, and helped to create online Living Dictionaries for the Southern Sierra Miwok and Kipsigis languages. Outside of work, Margaret enjoys raising plants and animals (especially reptiles), science fiction and fantasy books, baking, and thrift shopping.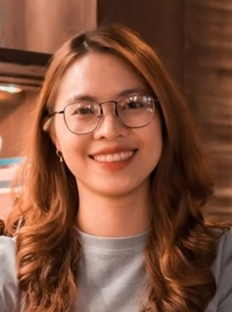 Thi Phuong Thao Bui
Graduate Assistant - Learning Design
Thao (she/her) is a first-year MA student in the Second Language Studies department at the University of Hawaiʻi at Mānoa is her second semester. She holds a BA in Economics from the Foreign Trade University in Ho Chi Minh City, Vietnam. She taught VIET101 in Fall 2022 at UH Manoa and loves to facilitate students' Vietnamese learning via various technology-based pedagogical practices in the classroom. In her free time, Thao enjoys making and editing short videos about her daily life and exploring new technology.
Young Chun
Graduate Assistant - Learning Design
Young Chun is currently pursuing his MA in Second Language Studies at the University of Hawai'i at Manoa. His research interests include second language acquisition, computer-assisted language learning, and language teacher awareness related to language learning experience. He holds a BA in Interdisciplinary Visual Art from the University of Washington, TESOL certification from Seattle University, and an MA in International Studies from Seoul National University. His work experience includes around 15 years of EFL teaching in Korea and Japan, primarily at the university level, both offline and online.
Leeseul Park
Graduate Assistant - Learning Design
Leeseul Park is currently pursuing her Ph.D. in the Department of East Asian Language and Literatures at the University of Hawaiʻi at Mānoa. She holds a BA in political science from Chuo University in Japan and a MA in Second Language Studies from the University of Hawaiʻi at Mānoa. Her research interests center around Korean language pedagogy, materials development, and instructional technology. Additionally, inspired from her teaching experience in Korea, Japan, and the U.S., she is interested in vocabulary assessment and learners' self-repair behavior in speaking. In her free time, she enjoys listening to local artists and snorkeling to find Hawaiian Honu.
Flagship Student Advisory Council
Current Executive Committee Members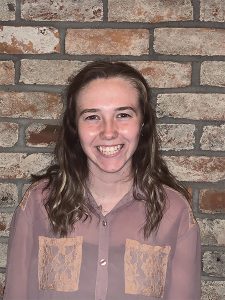 Ashley Hermsmeyer
Executive Committee Member, Student Advisory Council
Ashley is a junior at Virginia Tech and is majoring in both International Relations and Russian. She is in her second year of being part of the flagship program and loves all the opportunities it has presented to her. As a student, she has been working as an undergraduate teaching assistant for a computer science course and she is also a member of the International Relations Organization. Through the organization, she gets to work with a team to write policy papers about current world events. After graduation, she hopes to work as an event coordinator for an international cultural institution. During her free time, she loves traveling, skiing, and going to Virginia Tech football games.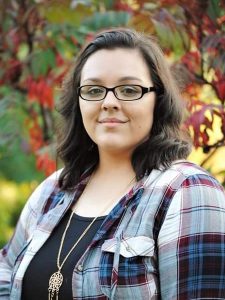 Eliza Hernandez
Executive Committee Member, Student Advisory Council
Eliza Hernandez is a rising senior at the University of Wisconsin- Madison studying international studies and Russian language. She was an ambassador for her school's Russian Flagship Program during the 2020-2021 academic year and found it to be a very rewarding experience. She currently has career plans to join the Peace Corps after she finishes her undergraduate education and then attend graduate school for either international relations or international law.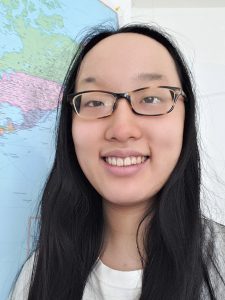 Selena Zhong
Executive Committee Member, Student Advisory Council
Selena is a Macaulay Honors undergraduate student under the CUNY system at Hunter College in NYC, studying to pursue a career in healthcare with her Human Biology and Chinese Language double-major. Her interests lie in facilitating cooperative interaction between herself and others, whether it be through education, counseling/discussions, increasing public awareness, etc. (in short, just being able to "talk everything through").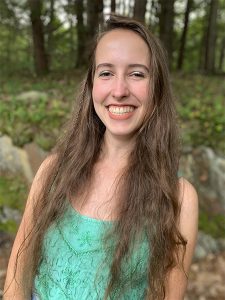 Natasha Dorr-Kapczynski
Executive Committee Member, Student Advisory Council
Natasha is a sophomore at the University of Georgia. She loves to study languages, dance, cook, travel, and hang out with friends. She is a Portuguese Flagship student, and additionally studies Spanish and Mandarin. In terms of dance, she is trained in ballet, but recently has changed directions, joining the Atlanta Chinese Dance Company last year and being accepted as an apprentice of her university's Ballroom Performance Group. She is also interested in social issues, especially environmental injustice and racial inequality. She is involved in groups on campus and off, co-founding the youth-led group Georgia for the Planet and serving as her dorm's Eco Rep as a freshman. She is currently pursuing a Romance Languages major, a Chinese major, and a Sustainability Certificate. In the future she would like to combine her passions for teaching languages, dancing, traveling, and being an activist to increase global access to education, help marginalized communities, raise awareness about environmental issues, and further cultural understanding.
2020 – 2021 Executive Committee Members
Ainsley Gordon
Executive Committee Member, Student Advisory Council
Ainsley Gordon is a sophomore in the University of Mississippi's Chinese Flagship program. She has many interests and plans on double majoring in Chinese and Computer Science because she discovered her passion for developing language learning technology through the Tech Center. Currently, Ainsley is planning on developing her own apps to help aid language learners and hopes to become a software developer in the future!
Kennedy Lee
Executive Committee Member, Student Advisory Council
Kennedy Lee is a student in the Comparative Politics of Eurasia Master's program at the Higher School of Economics in St. Petersburg, Russia and holds a BA in Russian Language and Civilization and Political Science from the University of Wisconsin-Madison. She is an alumna of the Russian Flagship Overseas Capstone Program in Almaty, Kazakhstan, and also completed a summer RLASP program in St. Petersburg. Kennedy has an affinity for languages and is or has once been a student of Hebrew, Ukrainian, Kazakh, and Spanish. She is an English tutor for Russian immigrants to the US and conflict-affected individuals in the Middle East. Kennedy currently lives in Washington, DC and interns at a think tank as she awaits her Russian visa.
Jessica Rhee
Executive Committee Member, Student Advisory Council
Jessica Rhee is an alumna of the Russian Flagship Program at Portland State University. She embarked on her first immersion experience in Bishkek, Kyrgyzstan through CLS, then went on to her second in Almaty, Kazakhstan on the David L. Boren Scholarship. As a recent graduate, she is dedicated to helping her fellow alumni to stay connected with language learning through technology. With years of database and web development experience, Jessica hopes to bring her tech skills to her passion for languages to create a stronger Flagship community.
Hanteng Li
Executive Committee Member, Student Advisory Council
Hanteng Li is a current student in the Hunter College Chinese Flagship Program. He is a third year student at Hunter, studying Biochemistry and Chinese. His interest in medicine grew from the internships that he had, including helping people enrolling in medical insurance, using his language skills. His involvement in the community is what makes him want to be a physician, to study the intersection of social science and life science, to employ understanding of social determinants of health to reduce health disparities.
Hasani Arnold
Executive Committee Member, Student Advisory Council
Hasani Arnold graduated from Hunter College in 2019 with a double major in English and Chinese. Prior to entering the Hunter College Chinese Flagship, he self studied Mandarin for five years. He has been an active member of his community via government and politics since highschool. He previously interned at various senate and assembly offices, assisting in Chinese translation and voter outreach. Hasani currently works in immigration law as a Mandarin Chinese interpreter where he assists in asylum litigation. Outside of his professional pursuits, Hasani also owns a photography company, loves classical music, and enjoys language learning— he has studied Mandarin, Korean, and Russian, and Cantonese.
Dina Constantinides
Executive Committee Member, Student Advisory Council
Dina Constantinides is a fourth year undergraduate student at the University of Georgia. She is working on attaining a B.S. in Ecology and a minor in Portuguese and plans on traveling to Brazil for the third time in 2021 to complete the Portuguese Flagship program. As a young environmental activist, she is hoping to pursue a career in conservation and sustainability with research interests in aquatic and infectious disease ecology. Aside from studying ecology, she loves learning languages and is currently working on improving her skills in Portuguese, Spanish, and Greek. She also loves to travel, practice yoga, and sing and believes that having an open mind and heart is the key to a fulfilling life.
2018 – 2019 Executive Committee Members
Benjamin Houser
Executive Committee Member, Student Advisory Board
Benjamin Houser is pursuing a career in animation and writing in various creative settings. His favourite animations are socially and globally aware and still manage to have the best action, humor, and plot seen up to this generation. He is currently studying Entertainment and Media as well as Comparative Literature at the University of Georgia. Benjamin speaks Spanish and Portuguese, and studies Italian, Japanese, Korean and Esperanto. He has a strong belief that you can achieve anything that you set your mind to whether it is learning six languages at once, or showing others that they can learn languages too.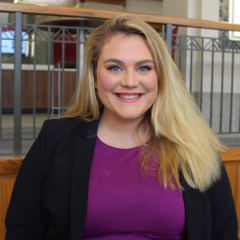 Emily Reeg
Executive Committee Member, Student Advisory Board
Emily is a senior at Indiana University from Houston, Texas, and is in her third year of the Arabic Flagship Program. At IU, she is the Student Media Coordinator for the Flagship Program and the president of a refugee organization called Amal Outreach for Displaced Peoples. She joins a women's organization, named I Am That Girl, that dedicated to building community amongst college students and middle and high school girls and participates in student government as a member of the executive policy team for diversity and inclusion. She spent this past summer in Meknes, Morocco studying abroad and is excited to collaborate with students from other flagships and learn about different, better ways to incorporate technology at IU.
Gracen Blackwell
Executive Committee Member, Student Advisory Board
Throughout her high school years, Gracen wanted to be an engineer, but after taking Spanish and Arabic classes in high school, she discovered her passion for language, which lead her to apply to the Linguistics program at the University of California Los Angeles. During her freshman year at UCLA, she began studying Russian, and enjoyed it so much that she joined the Flagship Program and changed her major. She will graduate in June of 2019 with a BA in Russian Studies, as well as minors in History and Digital Humanities. In the Digital Humanities minor, she was given the opportunity to work on a topic modelling project, as well as learning HTML and digital mapping techniques. She credits the realization of her interest in technology and computers (specifically programming) to this minor. She hopes to use her love of technology in her future work, and enjoys learning programming languages in her spare time.
Kongfuechi Moua
Executive Committee Member, Student Advisory Board
Kongfuechi (Chi) Moua graduated from the University of Minnesota – Twin Cities in May 2017 with a B.A. in Economics and a minor in Asian Languages & Literature. He completed the Chinese Flagship Capstone Year in June 2017 after a semester at Nanjing University and two internship experiences in Shanghai and Nanjing. Before his studies in Mainland China, he had his first study abroad experience at La Fundación de Ortega y Gasset in Buenos Aires, Argentina where he studied Spanish in the Summer of 2014. The next summer was spent in Taipei, Taiwan at National Taiwan University's International Chinese Language Program.
He is currently studying for an M.S. Computer Science at Northeastern University – Seattle Campus. After coming back from his Capstone Year, it was time for a new path. The tech industry drew him in, but his years of language accomplishments have not been to waste. With many classmates and peers from Asia, Chi's Mandarin skills have become a very strong asset.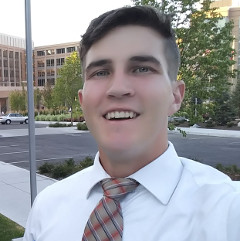 McKay Scott Christensen
Executive Committee Member, Student Advisory Board
As a mechanical engineer and a flagship student studying Mandarin Chinese at Brigham Young University, McKay is incredibly excited for the chance that he will discuss about how we can best integrate technology into our language study. His ideas revolve mainly around communication and collaboration. After all, communication is the sole reason we learn new languages, allowing us to better connect with the world. He believes that as we better integrate technology as a foundation for collaboration and communication between all facets of the flagship program, we will maximize our efforts and witness our language levels excel.
Contact Information
TECH CENTER
1890 East West Road
Moore Hall 256
Honolulu, HI 96822
tech.center@hawaii.edu
The Language Flagship Technology Innovation Center is funded under a grant from the Institute of International Education (IIE), acting as the administrative agent of the Defense Language and National Security Education Office (DLNSEO) for The Language Flagship. One should not assume endorsement by the Federal Government. Project P.I.: Dr. Julio C. Rodriguez