Work with a nationally recognized team of professionals who are passionate about technology in world language education.
Graduate Assistants
The Language Flagship Technology Innovation Center (Tech Center) in the College of Arts, Languages & Letters is seeking a self-starting graduate student with a keen interest in learning design technology and program management. Our graduate assistantships open up opportunities to develop technical, pedagogical and administrative skills working with a dynamic group of language professionals in 23 U.S. institutions of higher education.
Duties
Provide assistance with day-to-day operations of The Language Flagship Technology Innovation Center. Duties include assisting in the creation of simulations for language learning (Korean, Portuguese, Russian, Chinese, Arabic, etc.), in the ongoing development and maintenance of the Flagship culture app and dashboard, and in the coordination and execution of Tech Center activities, which include annual events on the national stage. Duties also extend to working as part of a team of educators on the day-to-day maintenance of online course management systems and various online applications for language learning as they relate to Tech Center projects. Additional duties may include maintaining websites, assisting to keep an active Tech Center presence in social media, participating and assisting in the organization of faculty development activities and student gatherings, face-to-face and online. Tech Center graduate assistants are expected to participate in weekly meetings and keep regular weekly work hours on site (due to COVID-19, GA duties are currently performed remotely). Renewal of the position is contingent upon funding.
Minimum Qualifications
Classified graduate status in foreign languages, SLS, linguistics, educational technology, or related fields;
Excellent organizational and communication skills;
Familiarity with basic principles of instructional design; working knowledge of online learning technologies;
Demonstrated ability to design and create instructional materials (portfolio or classwork accepted as evidence);
Ability to provide technical support and guidance to users regarding computer applications and operating procedures;
Ability to organize and lead online meetings, workshops or webinars.
Desirable Qualifications
Academic interest in language teacher development or project management;
Ability to work effectively in evolving projects that may at times be ambiguous or have little structure;
Demonstrated ability to design and develop web pages;
Familiarity with social media technologies and email newsletter/automation software (e.g. MailChimp);
Experience storyboarding instructional materials;
Familiarity with rapid prototyping strategies;
Familiarity and/or experience with image, sound and video editing software;
Working competency in a language other than English, preferably a Flagship language (Arabic, Chinese, Korean, Persian, Portuguese, and Russian);
Knowledge of HTML and web design.
Working Schedule
20 hours per week maximum; Monday-Friday; work hours between 8:00am-5:00pm (with some flexibility). 11-month GAships are on duty year round with 21 off-duty days annually. Start date is January 3, 2022.

Salary Information
Master's – $22,140 (step 8); PhD – $23,028 (step 9)
To begin January 2022, salary commensurate with degree standing, extension contingent upon funding availability and satisfactory performance.
How to Apply
Submit a cover letter indicating how you satisfy the minimum and desirable qualifications, CV, completed application form (button below) and a copy of transcripts (official transcripts will be required upon hire) to Angela Haeusler at tech.center@hawaii.edu. 
We will begin reviewing applications on Monday, November 22nd, 2021, at noon (HST) and continue until the positions are filled.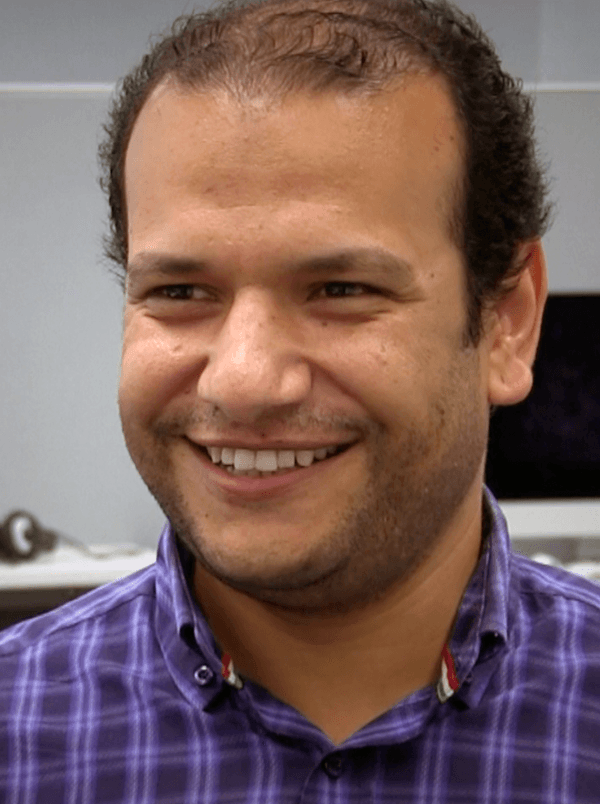 Sayed Issa
University of Arizona
2019 Intern
Carla Consolini
University of Oregon
2021 Intern
Ernesto Gutiérrez
UC Berkeley
2021 Intern
Are you a current Flagship student or alum interested in gaining experience working with innovative language technologies and language learning professionals?
Application Deadline: February 1, 2022
Apply for the 2022 Tech Center Summer Internship Program. This program is offered to qualified Flagship students and alumni working in Applied Linguistics, Computer Science, Human Language Technology, Learning Sciences, Linguistics, World Languages, or other fields that combine world language education and technology. Internship projects are highly focused and have elevated priority within the Tech Center portfolio. 
Interns are supervised by relevant Tech Center faculty.
Contact Information
TECH CENTER
1890 East West Road
Moore Hall 256
Honolulu, HI 96822
(808) 956-5121
tech.center@hawaii.edu